The race for the workshop customer of the future has begun
Already 29 percent of all buyers of car parts order online*. And the trend is rising rapidly. The megatrend of digitalisation is taking hold of the automotive aftermarket. Several hundred million euros in turnover are already being generated today through pure automotive parts shops. Workshop and service portals are the next logical step in order to win against the competition. Added value through optimal service is the best way to retain customers.
These workshop portals are thus increasingly securing direct access to the customer. The Commerce-Plattforms required for this are now also available for medium-sized businesses. They are based on mature enterprise technologies combined with reliable functional modules. The digital components can be individually combined to create a perfect customer journey. Robust in the transaction of business processes, flexible in the design of business models.
*Study by KANTAR TNS: "Die Online-Nachfrage nach Autoteilen steigt"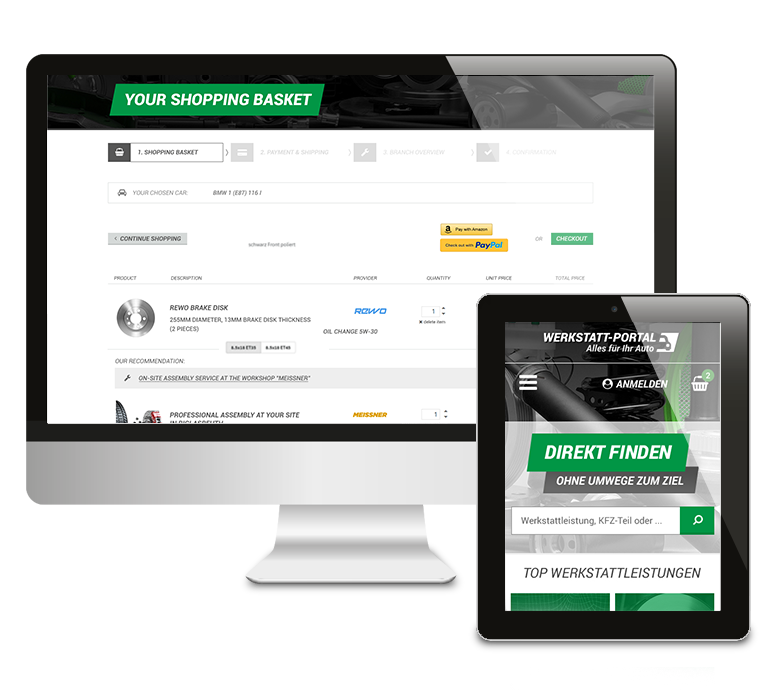 Workshop and service portals for optimal customer service
For manufacturers, cooperatives or branch networks, the establishment of a workshop portal or online marketplace offers an ideal platform for strong partnerships. Together, they further develop their established customer service for a digital future. After all, many providers and a wide range of products are equally attractive for end customers and workshops.
Service makes the difference. In addition to the pure sale of automotive spare parts, service portal also offer comprehensive workshop services. The tried and tested installation of spare parts, but also, for example, complete customer services and maintenance intervals. Additional services can be booked at any time – if desired, also via app.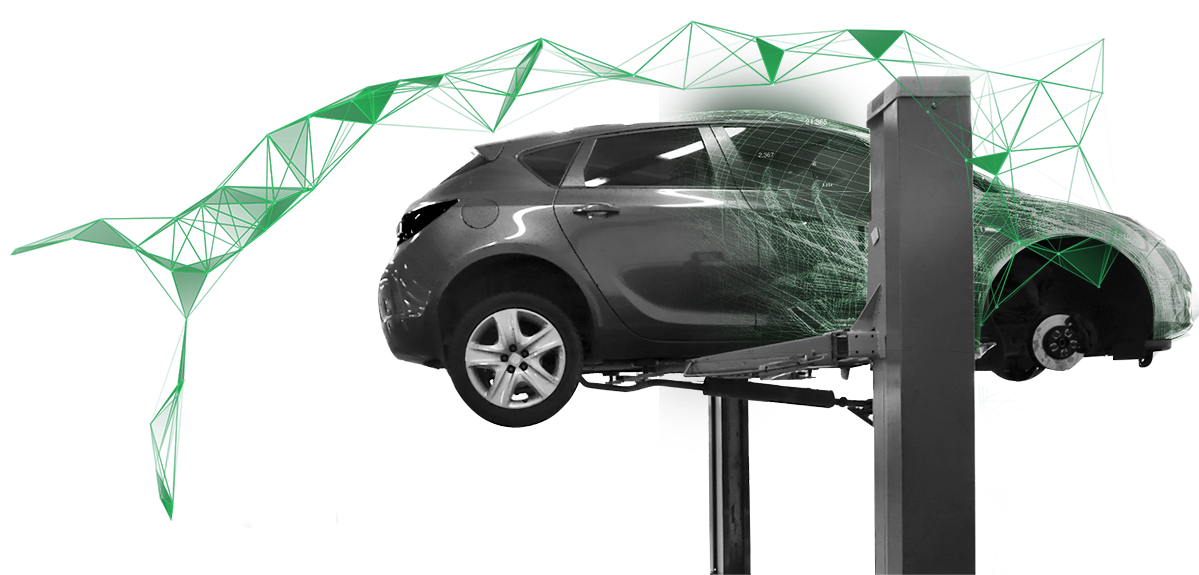 We are happy to be a long-term implementation partner for your digital project.
Many things are possible in the service portal:
Commerce platforms are the marketplaces of the future
Many suppliers, a large assortment and first-class services:
Online Marketplaces are the future.
 A central online portal bundles many advantages for suppliers and customers. The strong association of suppliers ensures less effort and costs for the individual seller. Online advertising can be played out jointly and specifically on the marketplace – for maximum effect. The individuality of the suppliers is preserved through their own presentation of products, services and branches.
A modern Commerce-Plattform 
offers scope for many strategic solutions and business models. The integration of diverse product catalogues from a wide range of data suppliers ensures a solid database. Flexible price calculations make B2B and B2C business models possible. Whether fixed price lists for assembly work or individual cost estimates, the platform is tailored to your future strategies. Combine the advantages of online marketplaces with the strengths of the stationary branch business – with your own workshops or in association with partners.
The
customer benefits from comprehensive services that inspire:
Your success factors with B2B and B2C commerce platforms in the automotive aftermarket
Speed gives you a head start: consulting, conception, design, implementation and integration directly from the 
software manufacturer
 is the basis. If, on top of that, future-oriented technologies are added – adaptable, flexible and scalable – this means investment security.
The 
Commerce Plattform
, specially developed for the automotive aftermarket, proves its worth especially when there is a high volume of visitors to the portal. The high-performance engine combines a powerful engine at its core with Java Enterprise technology and efficient lightweight construction via microservices. Guaranteed secure, stable and performant.
Successful
trading, services included: