Our Services – Your Benefits
Rely on more than 15 years of commerce experience in B2B and B2C environments!
We are at your side from the initial
idea to the realization of your digital project! At Speed4Trade, you can rely on receiving consistently high consulting and service quality in all project steps: Starting with consulting, through conception, integration, implementation, to the continuous further development of your digital platform and the associated support. Our company has been known for this for more than 15 years.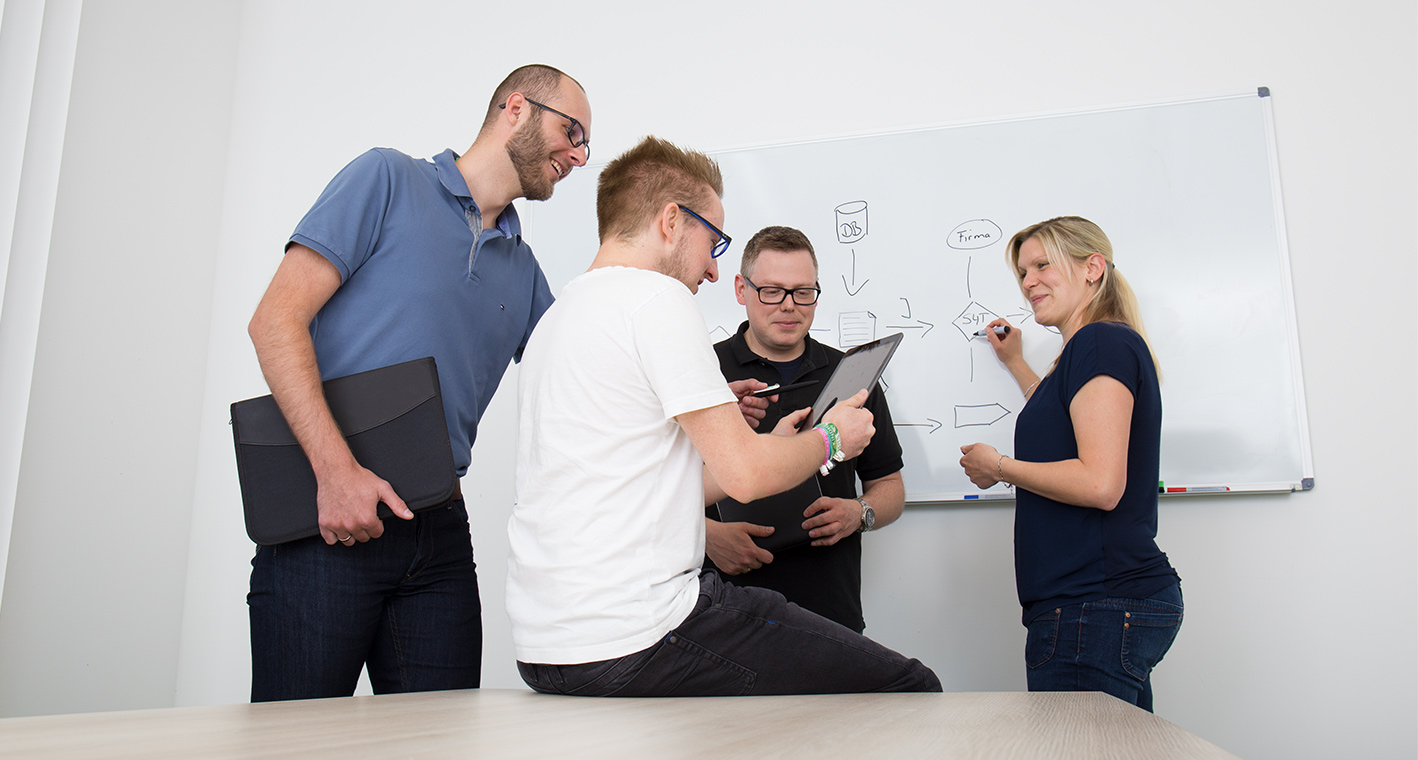 Your advantages of Speed4Trade as a solution partner at a glance
We advise you on the software-based implementation of your digital strategy! Are you planning to set up your own 
Sales-, Service or Data-Platform
sales, service or data platform or do you want to make your existing online ecosystem more efficient? Let us know your ideas and get started in a targeted manner.
For your digital project, we develop design & usability as well as an initial executable prototype with a constant eye on your requirements. In joint workshops and based on your IT infrastructure, we define necessary processes, interfaces and new system components.
Well thought-out processes and interfaces
A concentrated team of developers within our team develops a performance-optimized digital platform tailored to your needs. We determine the optimal hosting solution and monitor your IT infrastructure for the highest possible reliability!
Ready-made software products as a basis
We have your wishes in mind. We keep the platforms up-to-date and constantly develop them further. We refine and optimize them for you in a customer- and revenue-oriented manner. If necessary and upon request, we also incorporate current market data, industry developments and trends into the further development process.
Your Sales-, Service and Data-Platform can grow flexibly with your business model.
Growth and future-oriented platform
Speed4Trade's great strength is its relevant integration know-how for automating business processes. We develop suitable interfaces to efficiently link existing systems with new trading and service processes and to manage them at a central point.
Automating business processes
Supervision, contact persons & support
Support beyond the go-live? A point of honor for  Speed4Trade! Full, ongoing support is a matter of course for Speed4Trade and includes training and instruction for your team on site. A permanent contact person is available to assist you in your day-to-day business.
Everything from one source