Benefit from strong marketplace integration
Sell on eBay, Amazon, DAPARTO & Co. - from one platform
Marketplaces are the first choice for all traders, such as car parts dealers, to enter online trading quickly and easily. Established online traders also need to include marketplaces in their online trading activities in order to benefit from the strong marketing presence and customer frequency.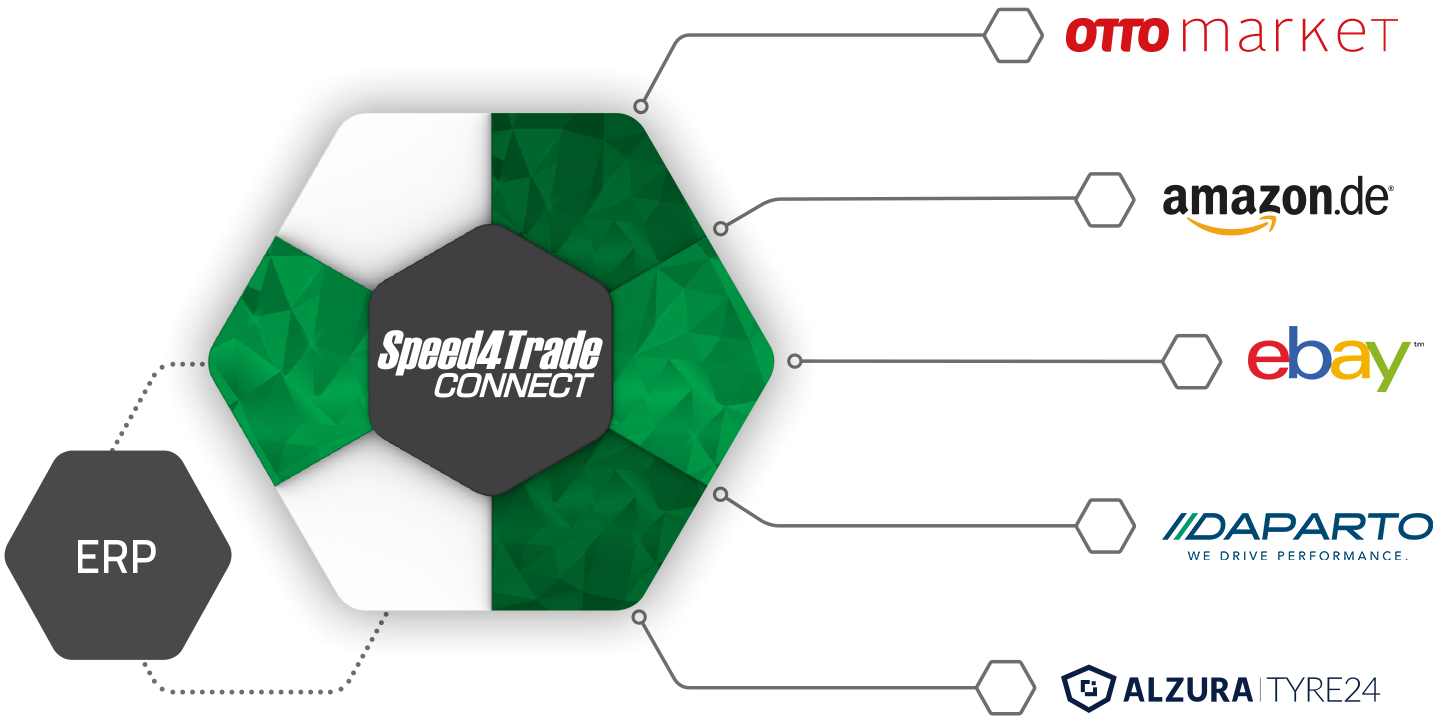 Integrate marketplaces as additional sales channels
Via eBay, Amazon, idealo, DAPARTO & Co. dealers and manufacturers of the automotive aftermarket quickly generate a high reach and awareness and reach new customer groups. As with the 
online shop
, however, it depends on professional integration and functioning processes in the background.
The integration plattform Speed4Trade CONNECT offers interfaces to the largest and best-known online marketplaces in the world.
Advantages of a central marketplace integration
Post offers automatically on marketplaces
List your product range on several sales channels at the same time. 
Speed4Trade CONNECT
makes listing convenient through automated posting and ensures the quality of the transmission. Manual activities in the marketplace backend are now a thing of the past. A central eCommerce system with integrated, consistent process flows ensures a considerable reduction in maintenance effort. With 
Speed4Trade CONNECT
, you can also maintain and manage extensive product ranges with tens of thousands of articles and variants from one system. 
Transfer sales offers quickly, automatically and securely to attractive trading platforms and online marketplaces.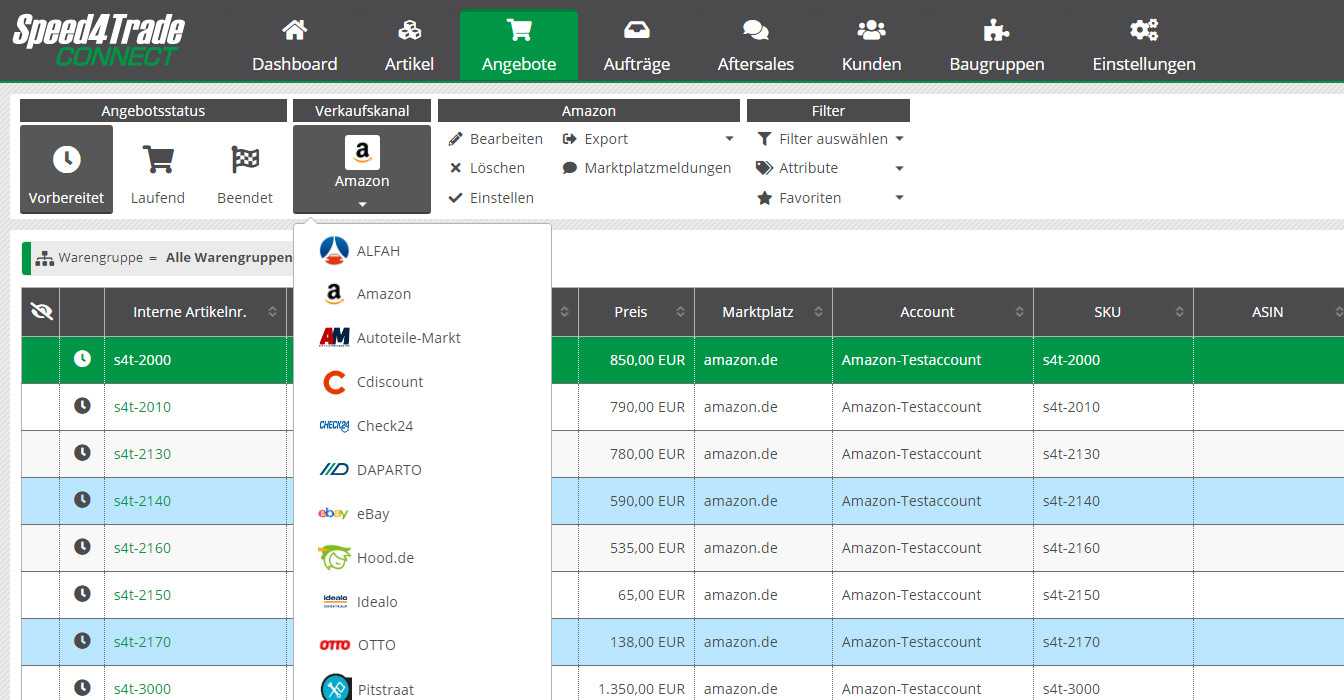 More sales power for your automotive business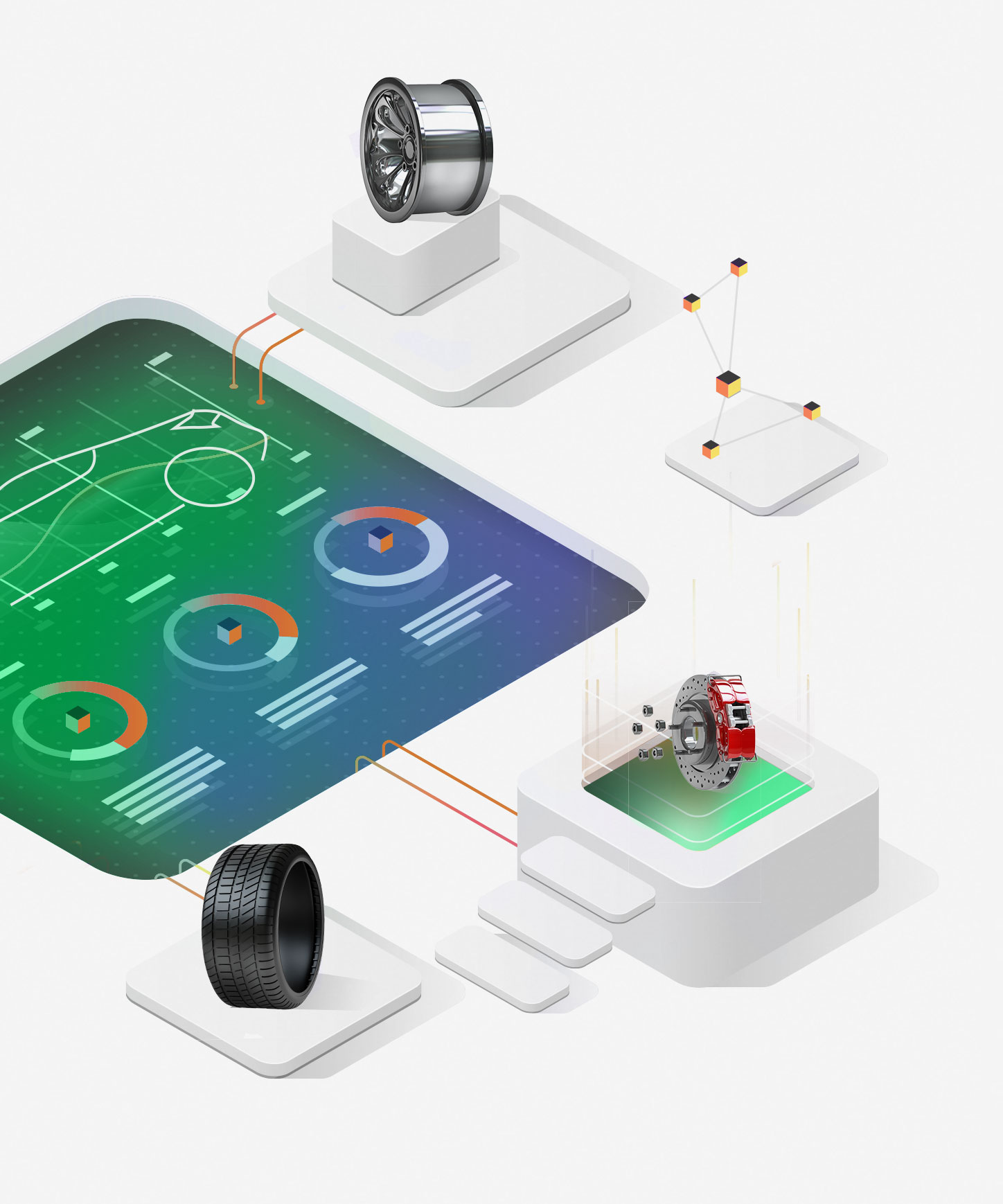 Sales planning and automated listing
Sell on eBay, Amazon, DAPARTO & Co. - from one platform
Reach different customer groups with individual sales strategies. Customized listing templates in your corporate design as well as
building blocks and placeholders for texts and product images are available to you for the creation of listings. Make all marketplace-specific settings for your products, such as categories, prices, payment methods, shipping costs or special attributes. The interactive stock reconciliation synchronizes stocks and quantity distribution across all marketplaces and other 
sales channels
.
Effective product listing with Speed4Trade CONNECT
Speed4Trade CONNECT
 offers you a list in a central system: all orders can be filtered by marketplace.
The integration platform automatically retrieves all orders placed in the online shop and marketplaces via interface.
A basic prerequisite for the fast dispatch of goods.
Order processing centrally in one software
Support for customer communication and aftersales processes.
Speed4Trade CONNECT
enables automatic communication with prospective customers and buyers, e.g. in the form of status messages.
In the aftersales area, processes downstream of the purchase are handled and automated as far as possible. Use rating templates and define the time at which a positive rating is to be given to an eBay buyer. Topics such as cancelled orders or various discrepancies can also be found in this area, so that you always retain full control.

Benefit from Speed4Trade CONNECT and wide-reaching online marketplaces