Study AA-STARS: Automotive-Shop-Index
Make better decisions - with Speed4Trade Analytics
Anyone who wants to be successful in the online automotive parts trade must not only rely on outstanding digital solutions, but also analyze the market and competition. The point is to weigh up options for action on the basis of reliable data and ultimately make better decisions. To do justice to this, Speed4Trade has established the AA-STARS auto parts store index as a benchmark.
AA-STARS stands for Automotive Aftersales Speed4Trade Auto Parts and Tire (German: Reifen)  Shops. The index shows a sales ranking of B2C online stores visible to buyers and is surveyed annually. Thus, in addition to the status quo, the market dynamics can also be made visible in the reports. The sales ranking was created using an intelligent algorithm developed by Speed4Trade.
Download the index now for free and gain new insights for your aftermarket business!
NEW: 5th Automotive Aftersales Shop Index (Sept. 2021 to Aug. 2022)
How is the German car parts online market currently performing compared to the previous year? Who are the best online dealers – overall and segment-specific? And where do the big car dealers and the vehicle brands themselves rank in the online ranking – are they possibly competing for a place in the Top 25? This and much more is revealed in AA-STARS 2022 – the 5th edition of our automotive aftersales shop study. This time, we are taking a spotlight look at the aftersales online business of the vehicle manufacturers and the top 100 car dealership groups. Measure yourself against the best and make better decisions for your digital success in the future!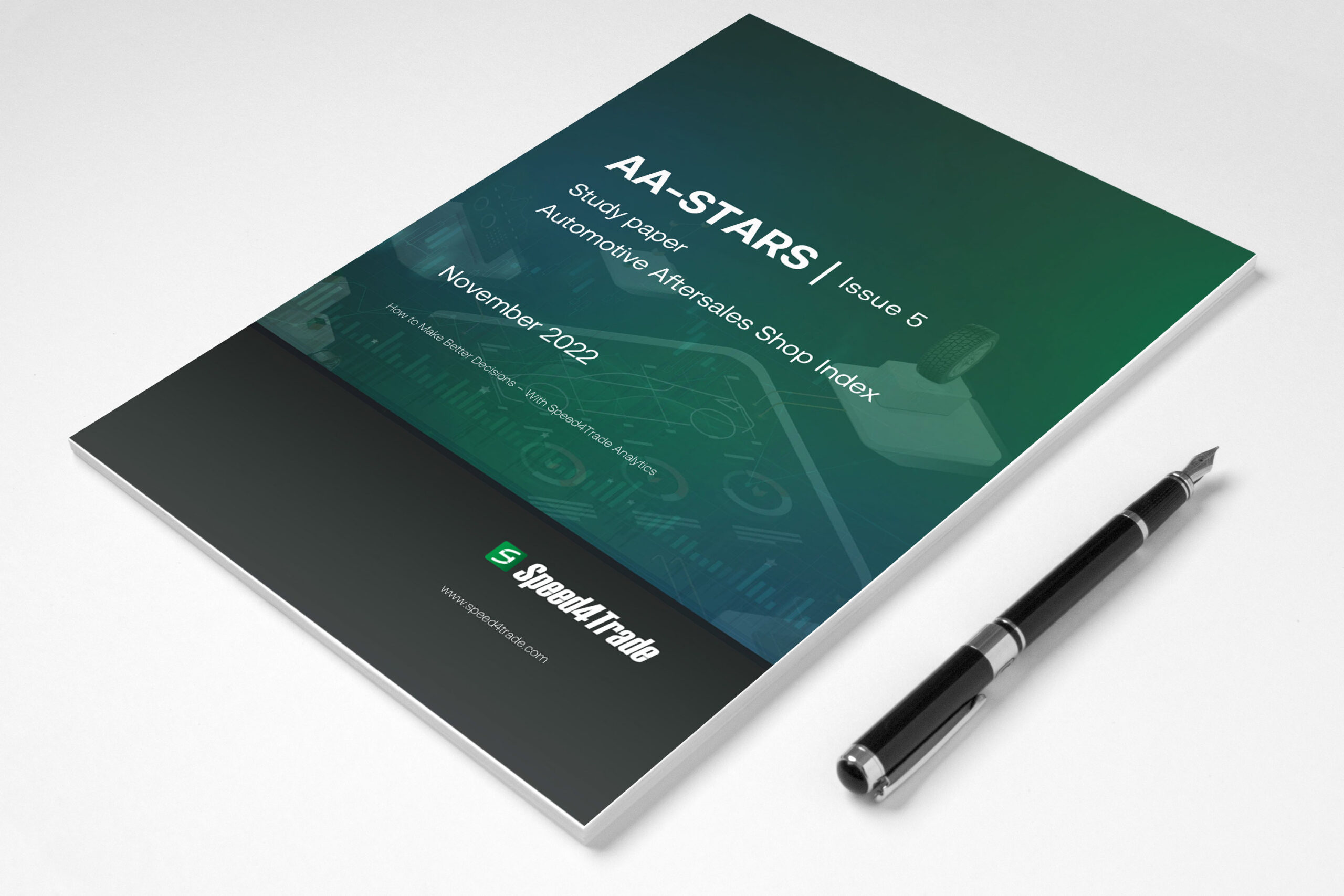 Issue 4: Automotive Aftersales Shop Index (Sept. 2020 to Aug. 2021)
Who is currently leading the digital automotive aftermarket in Germany? Does an online store alone make it to the top of the list, and what role does a marketplace strategy play in view of eBay and Amazon? The fourth edition of our popular AA-STARS study paper provides answers to these questions. For the first time (!), we also examine the activities of online store operators on eBay and Amazon. This time, we also provide a summarized company ranking. Gain valuable insights for future digitization projects. Download now for free!